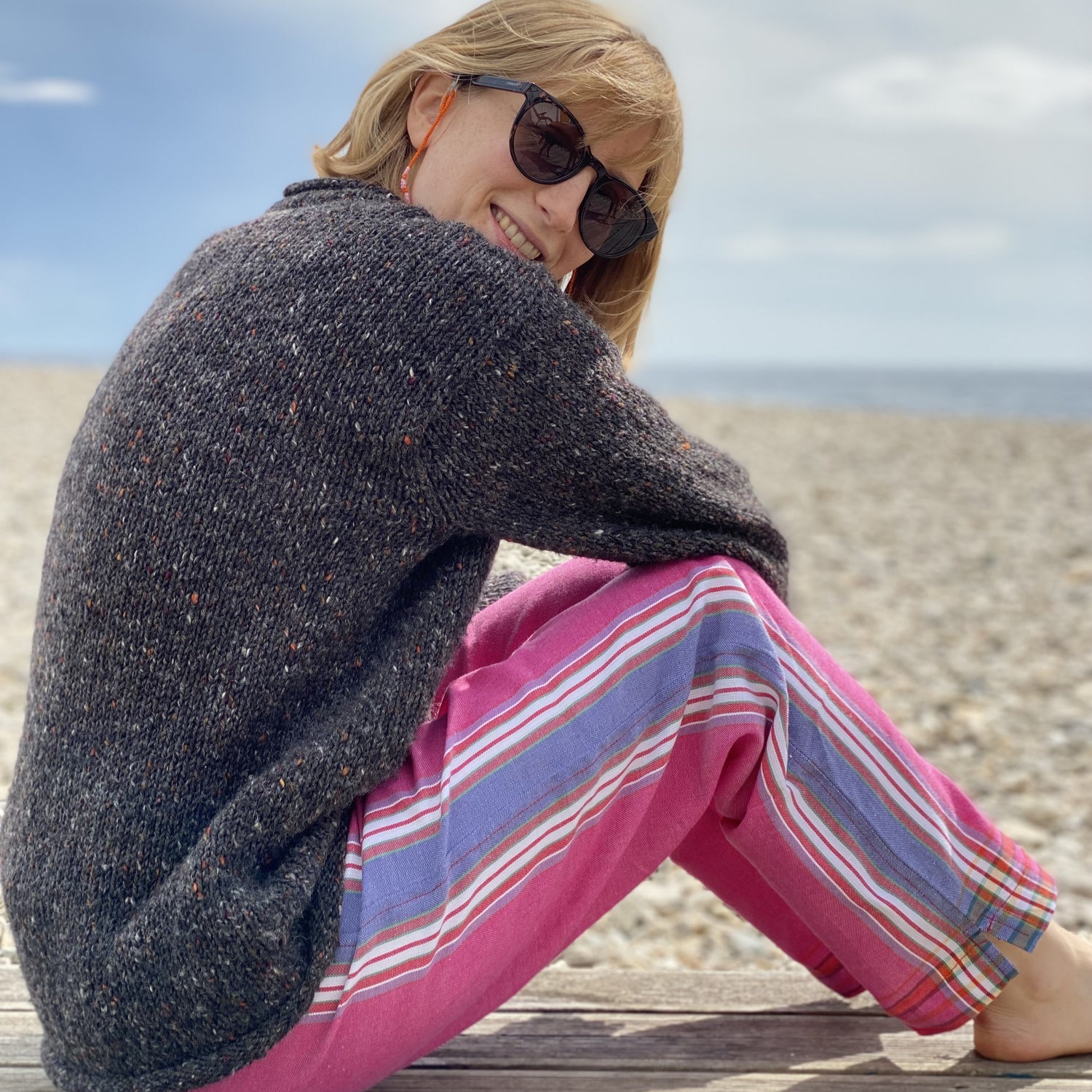 Bushbells: a bright, colourful kikoy and fine cotton collection with a conscience! It's all made in Watamu, on the Kenyan coast by a team of 4 magnificent tailors and Enoch our beadworker. Our kikoy pull-ons, shorts, fine cotton shirts, beaded dog collars and kikoy towelling beach robes are all created with people at the heart of what we do – for you and for all your family's needs.

Small colour runs, nothing mass produced, you're guaranteed beautifully made clothes made to last. Wear them inside, outside, beachside, fireside – they suit sunshine, sea and cosy times.

Set up by a mother-daughter team who are third generation Kenyan, Bushbells' profits have built two schools, provide a daily breakfast club, buy essential curriculum books and educational bursaries. Bushbells are proud of their circular economy and you know it's a purchase that has real purpose!
Featured products from Bushbells
VIEW ALL